Glamour of the Gods
Lately I've been heading more and more toward a slightly cinematic, hyper-real style of photography, it's been part of my work for a while now, but seems to becoming more prevailant as I develop my style. With that at the back of my mind, I headed down to the NPG Glamour of the Gods exhibition today. Focussing on the heyday of classic Hollywood and the faces that became global superstars (achieving god-like status among followers) the exhibition turned up some real gems and plenty of inspiration - I'm going to have to go back and buy the catalogue I think, but one that stood out as an idea I want to adapt is this photo by Arthur Hurrell of Clark Gabel and Joan Crawford dancing infront of a curtain: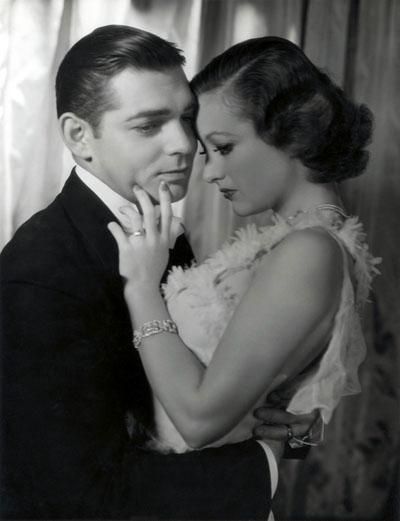 There's something about it that I really like, maybe the somewhat awkward poses, I'm not sure. Hopefully I'll be ablee to replicate it before the New Year, there's my early resolution.
Another that I love (and has perhaps caused a slight crush) is Grace Kelly shot by Clarence Bull, though she looks stunning in any photo - if I can find a model with her look I'll have to shoot this simple pose.